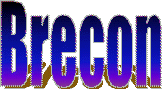 Brecon stands at the confluence of the Honddu and Usk rivers, in a pastoral vale presided over by the peaks of the Brecon Beacons.
The Guildhall, pretty and cream-washed in its upper stories, stands opposite the inn named after the actress Sarah Siddons, born there in 1755. Narrow streets and alleyways lead in all directions from a central square overlooked by a statue of Wellington and the tall, 16th century sandstone tower of St Mary's Church.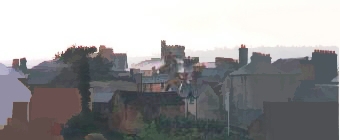 Remnants of the castle still survive, incorporated today into the fabric of the Castle of Brecon Hotel.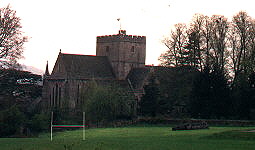 The Cathedral Church of St John, nearby, fully deserves its grandiose title of Brecon Cathedral. This vast medieval Church is much restored, but with many a gem, in particular the beautiful lancet windows of the chancel. Originally a priory church, it became a cathedral in 1923, serving the diocese of Swansea and Brecon.