The Horncastle area of Lincolnshire - home of the Vinters
If a place name ends in '-by', then it was a Viking settlement; as '-by' meant 'town' or 'village' in the Viking language. There are many examples around Horncastle, such as Coningsby, Revesby, Wood Enderby, and Kirkby-on-Bain.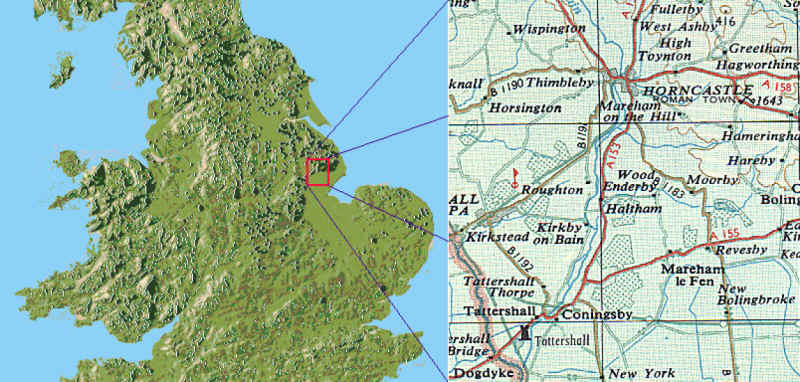 Horncastle
Horncastle is a Lincolnshire market town. Its history goes back to before the Roman invasion. The name is derived from its position between the Rivers Waring and Bain - "Hurncastre" or "Hyrnecastre" means "Fortress in the corner".

St Mary's Church was built on the highest ground between the two rivers; parts of it date from the late 12th or early 13th centuries.

Horncastle was once famous for its horse fairs, when people would travel from all over Europe to purchase the quality livestock.

Horncastle workhouse. Courtesy of Simon Meeds

---
Local famous people:
Edward Stanhope, Lord of the Manor, MP and local benefactor, is commemorated by the Stanhope Memorial in the market place.

Sir Joseph Banks, famous explorer and botanist, and an important landowner in the area.

William Marwood, a cobbler and executioner for the United Kingdom from 1872 to 1883. His shop was in Church Lane, and he practised his famous long drop technique in Lindsey Court.

The Dymokes of Scrivelsby Court: the Royal Champions.