Reginald Wyndham Berryman
Reginald ("Reg") Berryman was the son of William Lewis and Emily Kate Berryman - one of eight children, one of whom died in infancy; he was born 31 Mar 1892 in Merthyr Tydfil.The family home was 10 Norman Terrace, Merthyr Tydfil. His siblings were:
| | | |
| --- | --- | --- |
| | BORN | DIED |
| Ira "Butty" | | About 1964 |
| Cyril | | |
| Nesta "Topsy" | | |
| William Melville "Willy" | | |
| Madge | 20 Aug 1890, Cefn Coed | 23 Mar 1891, Cefn Coed |
| Clifford Vernon | 11 Nov 1899, Cefn Coed | 10 Jan 1900, Cefn Coed |
| Gwladys M "Daisy" | Mar 1902, Cefn Coed | 1982 |
At the age of 17, Reg left Wales and went off to an unknown uncle to try his hand at being a "farmer's boy". However, after a month, he moved to London, and in 1912 he landed a job with The London and Southwestern Bank.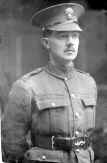 In 1915, Reg went off to war - initially with the General Service Corps. He was admitted to the Honourable Artillery Company (HAC), as a Private, on 24 January 1917 and was originally in 'A' Company of the 3rd (Reserve) Battalion. His regimental number was 10002. He travelled from Southampton to Le Havre on the SS Londonderry on 15 April 1917, joining 'D' Company of the 1st Battalion HAC on 14 May, having norrowly missed the fighting at Gavrelle, where two of the Batallion's officers were awarded the VC..
A record book on the 1st Battalion, compiled by the Quartermaster, Major George H. Mayhew, notes that he went to hospital on 1 July 1918 and rejoined the Battalion on 28 October. On 2 December 1918 he went to the HQ of the 2nd Army as O/S [Officers' Steward?] of Captain C. W. Holliday of the 1st Battalion, then transferred to the Military Police, and at the end of the war, he went with his regiment to the army of occupation in Germany. He survived relatively unscathed, and returned to work as a cashier in the London and Southwestern Bank at Waltham Green, London (later to be merged with other smaller banks to become Barclays Bank). A regimental number register notes that he was demobilized in England on 24 September 1919. His address in the printed membership list for 1920 was 10 Norman Terrace, Merthyr Tydfil, Glamorgan. On 6 Jan 1920, he married Daisy Constance ROGERS.

In 1925, Reg was moved to the newly-constituted Barclays Bank at 311 North End Road, Fulham, at the corner of Lillie Road, where the family lived over the Bank premises. He was later promoted to 'Clerk in Charge' of Barclays Bank, 220 Horn Lane, Acton, and then to the Millbank branch, not far from the Tate Gallery on the Thames Embankment, as Chief Cashier. Later, he became the youngest Manager in Barclays Bank.

In World War II, Reg joined the Local Defence Volunteers in Ealing (later to become the Home Guard, or "Dad's Army"). Starting as a sergeant, he progressed to lieutenant before the Home Guard disbanded.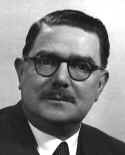 He retired slightly early from Barclays bank in 1951 due to ill health. He lived in comfortable retirement in Clatterfield Gardens, Westcliff-on-Sea, Essex with his beloved wife, "Connie", until his death in 1966.
"In the Nick of Time", written by Reg's son, Neville ("Nick") contains the following passages about him:
Reginald Wyndham, my father, went to school in nearby Cyfartha, which now houses a large museum. At the age of 17, he then went off to an unknown uncle on his mother's side, to try his hand at being a "farmer's boy". A more unlikely candidate for such an occupation would have been hard to find. After a month, he made swiftly off to London and landed a job with The London and Southwestern Bank in the year of 1912.
Victorian-parented fathers probably found it imprudent to pass on too much information regarding their teenage and early adulthood, and the years 1910 to 1915 in my father's life are a complete mystery to me. From treasured family photographs however, and knowledge of the man's character, I can at least conjecture.
Handsome he certainly was, and with his naughty sense of humour I can only think that the ladies of Walham Green could have been set off into something of a dither. Though not a natural sportsman, he played the socially acceptable game of tennis at a reasonable standard, belonged to clubs and did all the things that such clubs encompass.
Summer, I think, must have been his favourite time for sport. He loved the River Thames and was wont to go off punting on many occasions, always dressed for the part. Picnics on a river were one of his favourite pastimes. Dirty winter games like soccer or hockey were out, and he couldn't "punt a soccer ball for nuts!"
He obviously had his own idea about winter sports, but he liked the theatre and theatre came under that heading. He was no snob, but although he enjoyed "doing things properly" he was just as much at home in Music Halls as he was at the traditional theatre, and again he dressed for the occasion. I still have his silk white scarf, white cotton gloves and opera hat which, with built in collapsible spring top, has been a source of great amusement to successive generations of children.
Not adverse to a pint or a short (whichever he could afford) it was not unknown for him to cross swords with the Law. One Boat Race Night, the Oxford Crew and the Vine Street Police Station figured in one of his off the cuff chats. I suspect he may have later regretted it, as he had no wish to encourage by example an elder son who was, by nature, only too capable of following suit (and who did so some 20 years later). In both our cases, however, we got off with a caution, a form of police disciplinary action which sadly appears to have disappeared along with the cuff around the back of the head.
The dawning of 1915 signalled the start of a new era. A poignant year for many and no less so for my father Reginald Wyndham. He left behind him the Bank, tennis, river and theatre, as he departed for France to defend King and Country. He was a good communicator, lover and loving father. My family have over 100 war postcards, posted between 1915 and 1919 giving his whereabouts in war-torn France.
Leave was non-existent. Constantly in the front-line trenches, he never suffered the traumas of having to bayonet a Hun, but there was no doubt that short rations, mud, shell holes, dead bodies, lice and filth were the order of the day. The horrors of the war made a great impact on him. Certainly, my brother and I were never allowed to waste food on any account, even to the extent of near fanaticism. He said he had seen men fight for a crust of bread. It must have been terrible for him to be dirty. He hated it, and the fact he was not circumcised was a constant source of annoyance to him. "Had to spit on the damn thing to keep it clean", he would say, as he later exhorted me to greater personal hygiene.
It has always amazed me that he never rose in rank or became commissioned. Certainly, World War II forces would have required him in commissioned rank, but then that was a different War.
When Reginald eventually returned to England in 1919, having also served in the Army of Occupation, the London and Southwestern Bank welcomed him back with open arms as cashier in the Walham Green branch. He no doubt set the feminine hearts of Fulham fluttering on
He then describes Reg's service with the Honourable Artillery Company (HAC) in World War I:

Father joined the Infantry Division of the Honourable Artillery Company (HAC) as a Private Soldier in the First World War. He was trained at the Tower of London Headquarters, and then spent the rest of the War in or near the front line in France, ending finally with the Army of Occupation in Germany. The HAC is an old and distinguished Regiment, and at the time of the First World War it had been specially re-organised as an active-service Officers' Training Unit. This was in common with one or two other special regiments then, such as the Inns of Court Regiment and the Artists Rifles, which also recruited in all ranks from the professions.
Like many others in his position, Reg probably had no great ambition to be commissioned. He was in good company, and with the Bank making up his Army pay to his full civilian income, he may well have thought himself as altogether better off than the officers standing in the mud beside him. Whatever he thought, he remained in the ranks throughout the War, and was not to be commissioned until joining the Home Guard in the Second World War.
One day at the front, a French unit passed through the HAC trenches. Unlike the HAC, they had been fed. One of the French soldiers dropped a piece of bread in the mud as he passed by. Reg promptly rescued it from beneath the marching feet. With most of the mud scraped off, it was the best hunk of bread he had ever tasted. Later the HAC was taken out of the front line for rest and re-equipment. Still desperately hungry, Reg tried the Toc H, the Church Army, and every canteen he could find. He was turned away by them all except the Salvation Army. In later life he never failed to contribute to their cause. When they were collecting, he always bought their "War Cry" magazine, and he gave his children hell if a single scrap of food was ever left on their plates.
On another occasion the HAC was ordered to provide an armed guard for visiting Royalty. Being well behind the line at the time, the party happened to include a number of ladies with their ladies-in-waiting. Reg recalls a friend of his standing guard outside one of the bedrooms on the first evening.
He said, "The ladies murmured 'goodnight sentry', as they retired and shortly after I heard that most heavenly of feminine sounds, not heard for a very long time."
"What was that?" asked Reg, possibly misjudging the answer. "Why? A Maiden saying her prayers."
Eventually the 'gentlemen rankers' experiment in World War I was considered a failure. With so many potential leaders packed together in the firing line, there was an appalling and concentrated loss of life. Reg was gassed, often half-starved, and was indeed fortunate to have survived.
Today the Gunner Division of the Honourable Artillery Company still exists as a corps d'elite on a 'Territorial' basis, maintaining its old traditions, and frequently prominent on State occasions (eg firing the gun salutes at the Tower of London). They still maintain the tradition of gentlemen-rankers, all ranks being on equal terms except when 'on parade,' but never again will they fight in this particular formation. The experiment was far too costly.